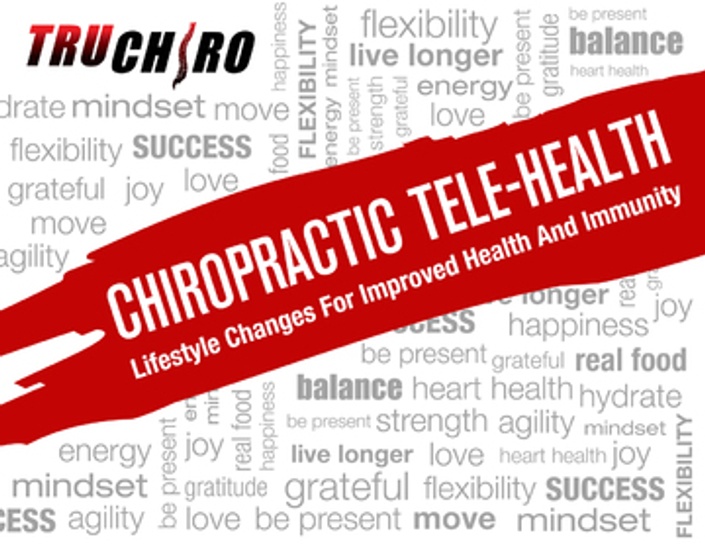 The Chiropractic TELE-HEALTH Online Program
Lifestyle Changes For Improved Health And Immunity
Enroll in Course
FREE Right Now as part of our coronavirus relief care package To Help Docs During This COVID-19 Crisis. USE CODE CVSPECIAL and get your first 30 days FREE and longer if you need it. If you like it then you will be billed on day 31 and if you don't simply tell us to stop and you will not be charged. If you love it and you still need more time then let us know and we will do what we can to help you.


BE UP AND RUNNING IN MINUTES FOLLOWING YOUR ONBOARDING CALL!!!

The back end is ALL automated!!!


Finally... a NEW, INNOVATIVE, and EFFECTIVE WAY For Chiropractors To Be Able To Work With Patients Using Chiropractic Principles Remotely And INCREASE :

Revenue
Retention
Re Activations
Referrals
Results


Why The Chiropractic TELE-HEALTH Program?
IT WILL
Allow You To Go Make Money Virtually While Still Helping People Using Chiropractic Principles
Increase Retention By Staying Involved In Your Patients Daily Lifestyle.


Increase New Patients By Promoting This Program On Social Media, Events Etc ( we will provide professionally produced material/ads for you to use to promote and we will even teach you how to do a virtual assessment that will give you tons of valuable, recordable and measurable data to use to build certainty in what you do but also to track progress.


Increase Re-activations By Offering A New Service That Will Interest Many Patients Who Have Fallen Out Of Care


Increase Revenue Through Passive Income. Just Recommend It to Patients and Promote It To Your Community. You or a team member can then schedule online video time with your patients 1-2 X a week to lead them, hold them accountable and track progress. We do the rest!
Continually Educate Your Following On The Importance Taking Care Of Their Nervous System And Making Regular Chiropractic Adjustments For A Lifetime A Part Of That Lifestyle.
It's a WIN-WIN-WIN!
---
Experts agree that 90% of chronic diseases can be reversed with lifestyle changes. These changes involve what we as chiropractors refer to as the 3 T's.
Trauma. Thoughts. Toxins. (The Big 3)
It is time that we owned these 3 Ts.

3 T's (trauma, thoughts, toxins)
Create stress on the nervous system
Effect the nervous systems ability to control and coordinate every function of the body

The TRUCHIRO Fit Lifestyle, unlike any other program on the market today, focuses on
Reducing the 3 T's (plus 4 other lifestyle changes creating the 8 Essentials)
Educating your following on the importance of regular chiropractic adjustments to allow their nervous system to function at it's optimal level
Addressing these 4 areas (plus 4 additional areas) with your patients, on your behalf, to totally transform their mind, body and of course their lives!
How Will We Do This?

Trauma/Physical Stress

This means we need to get your patients and those people in your community moving. It is the ONLY 30 Minute Workout of it's kind in that each 30 minute workout involves strengthening muscles, working on cardiovascular health, flexibility, agility and of course balance. ALL very important to the health of your patients.

We will do this through our innovative ONE OF A KIND TRUCHIRO Fit30 Workouts.
Workouts are 30 minutes
Performed at home
Tailored to fit your patients needs based on their fitness level and/or limitations due to injury
Three demonstrators each workout (novice:injury/overweight/elderly, moderate, advanced)
Three workouts per week
Delivered right to them via email, private FB page, text and soon via a customized app
Can be performed with body weight only, resistance bands or dumbbells
Your patients are asked to follow your guidance as their chiropractor as to which demonstrator to use during the workout and how often to workout. (Future workouts will include Age 60+ exclusive workouts, Chiroyoga and more).

In addition we will be encouraging all participants to engage in physical activity on their off days. This may include something as simple as taking a 30 minute walk.


Toxins/Chemical Stress

This area will focus on what your patients are putting into their bodies. Not only through their mouth but also through their skin and through smell.
Weekly Meal plans
Shopping lists to match that meal plan
Recipes
Several plans available including whole food plant based, paleo, keto and clean eating.
In addition, we will address toxins via emails and videos regarding what your patients/community should be avoiding in regards to toxins they are putting into and on their bodies.(Coming Soon)

Thoughts/Emotional Stress

We will address this area by providing your patients/community with specific tasks to help improve their mindset which is so important when it comes to transforming their health and their life.

Gratitude exercises
Breathing exercises
Journaling exercises
Mindfulness training
Meditation/prayer training will also be included in the future.
Promoting Lifetime Chiropractic

Lastly ...even if your patients/community make all these changes but their brain and nervous system are not functioning properly they won't be able to totally transform their health and their life. With that said we will be promoting you as the go to community chiropractor and educating not only your patients but also people in your community about the importance of regular chiropractic adjustments given by YOU!

In total we will work with your patients in 8 areas of lifestyle changes.


1. Mindfulness (see above)
2. Physical Exercise (see above)
3. Proper Nutrition (see above) Based On What You Recommend
4. Proper Water Intake
5. Proper Sleep
6. Proper Breathing
7. Living Outside Yourself/Beyond Yourself ( social )
8. Regular Chiropractic Adjustments
Patient Fees For the Chiropractic Tele-Health Program

2 Programs Are Available At This Time

A) 90 Day Renew- this is a 90 day program that includes not only all of the above but will also work with your patients to develop 7 essential daily habits plus recommend regular chiropractic adjustments by you. These habits are based on research and are the same daily habits engaged in by communities that live the longest and are the healthiest. They include:

1. Mindfulness (see above)
2. Physical Exercise (see above)
3. Proper Nutrition (see above) Based On What You Recommend
4. Proper Water Intake
5. Proper Sleep
6. Proper Breathing
7. Living Outside Yourself/Beyond Yourself ( social )

Recommended Charge For This 90 Day Program Is $450-$600 not including adjustments.

B) 180 Day Turnaround-this is a 180 day program that includes not only all of the above but will also work with your patients to develop 7 essential daily habits. These habits include are based on research and are the same daily habits engaged in by communities that live the longest and are the healthiest. See list in 90 Renew.

Recommend Charge For This 180 Day Program is $650-900 not including adjustments. This program is recommended for more chronic patients who need more time for their bodies to adapt to the daily habits.

Following this 90/180 day program we encourage patients to continue with the provided home workouts/meal plans and weekly mindfulness exercises at a base price of $50 per month recurring recommended BUT as with any of the programs you can choose to charge what you want, make it part of a wellness plan/membership model whatever you like.


We have included here the full 90 day program for you to view so you can see each week what your patients will see, hear and experience as they go through this program. The 180 day program is similar just longer.

Also below are the pages where your patients will be sent to start the program. Once a patient has started their program with you, your team will simply provide us with their name and email address so we can manually add them to the membership site. From there we do all the work. You can just oversee and track progress.

Delivery Of Program:
Once a patient is enrolled in the program they will receive an introductory email and the first weeks module will be opened up to them. They will also be sent a link to the private FB group where they will have access to our team to address any questions and engage with others in the program. They will then set up times to speak with you over the phone or video call of your choice (based on HIPPA laws).You will collect payment, recommended you put them into a recurring billing program.

To see the patient portal of this program please go to www.improvemyhealthnow.com



Practice/Doctor Fees For TRUCHIRO Fit Lifestyle

We charge you one flat fee each month:

Basic Program: $247 per month. We provide your patients with everything listed above. Or save money and pay in full for a year. WE ARE OFFERING THIS FREE FOR THE FIRST MONTH RIGHT NOW FOR ALL DOCS! USE CODE CVSPECIAL To get your first month FREE. If you don't like it simply stop before your first billing cycle and owe nothing. We HIGHLY recommend you combine it with your TRUTH OF CHIROPRACTIC Automated Patient Retention Program as well so your following can be educated consistently on the TRUTH of chiropractic so you can turn every patient into a lifetime patient!


This is a NO BRAINER! Sign up today Doc!


Click On The Button At The Bottom Of The Page.

Your Instructor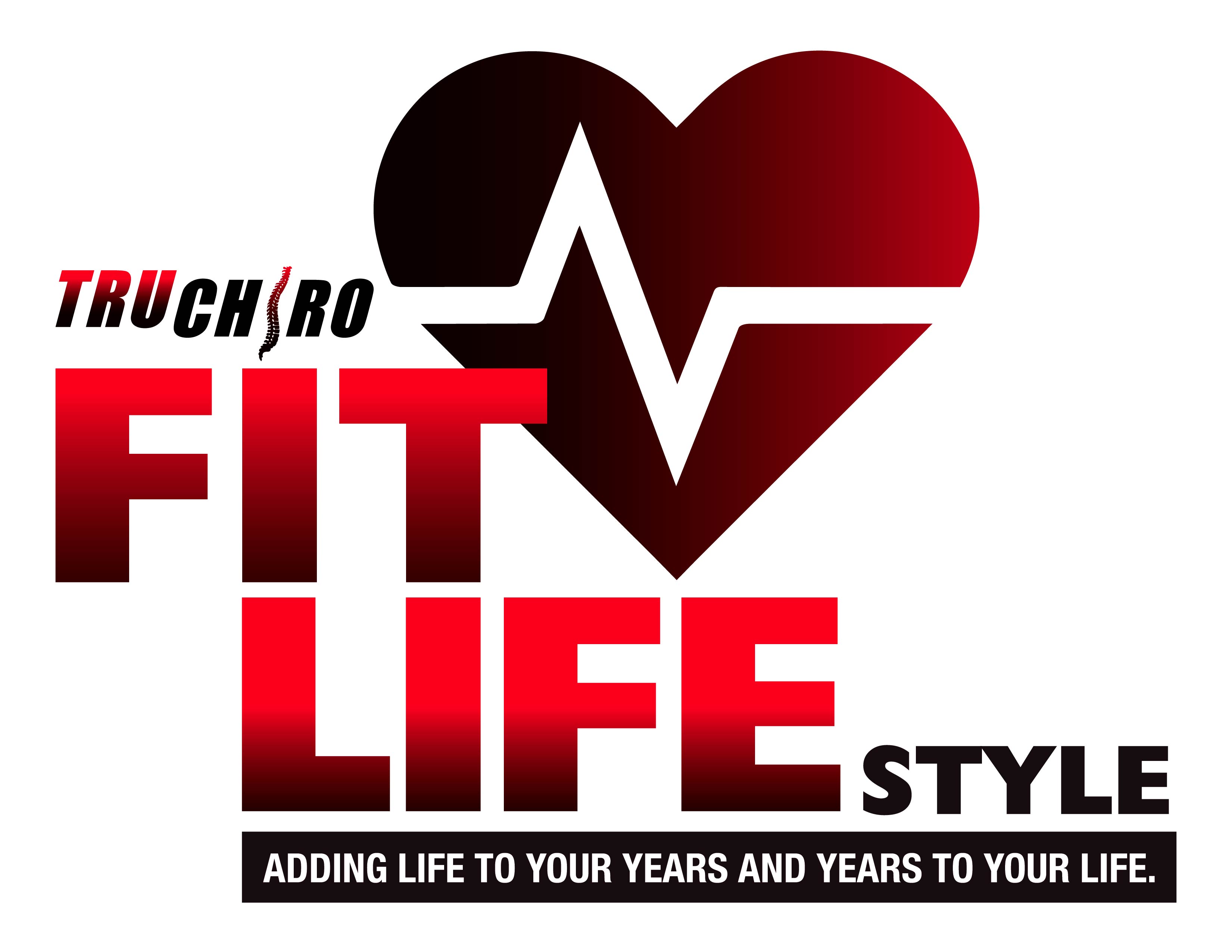 Dr. Clint Steele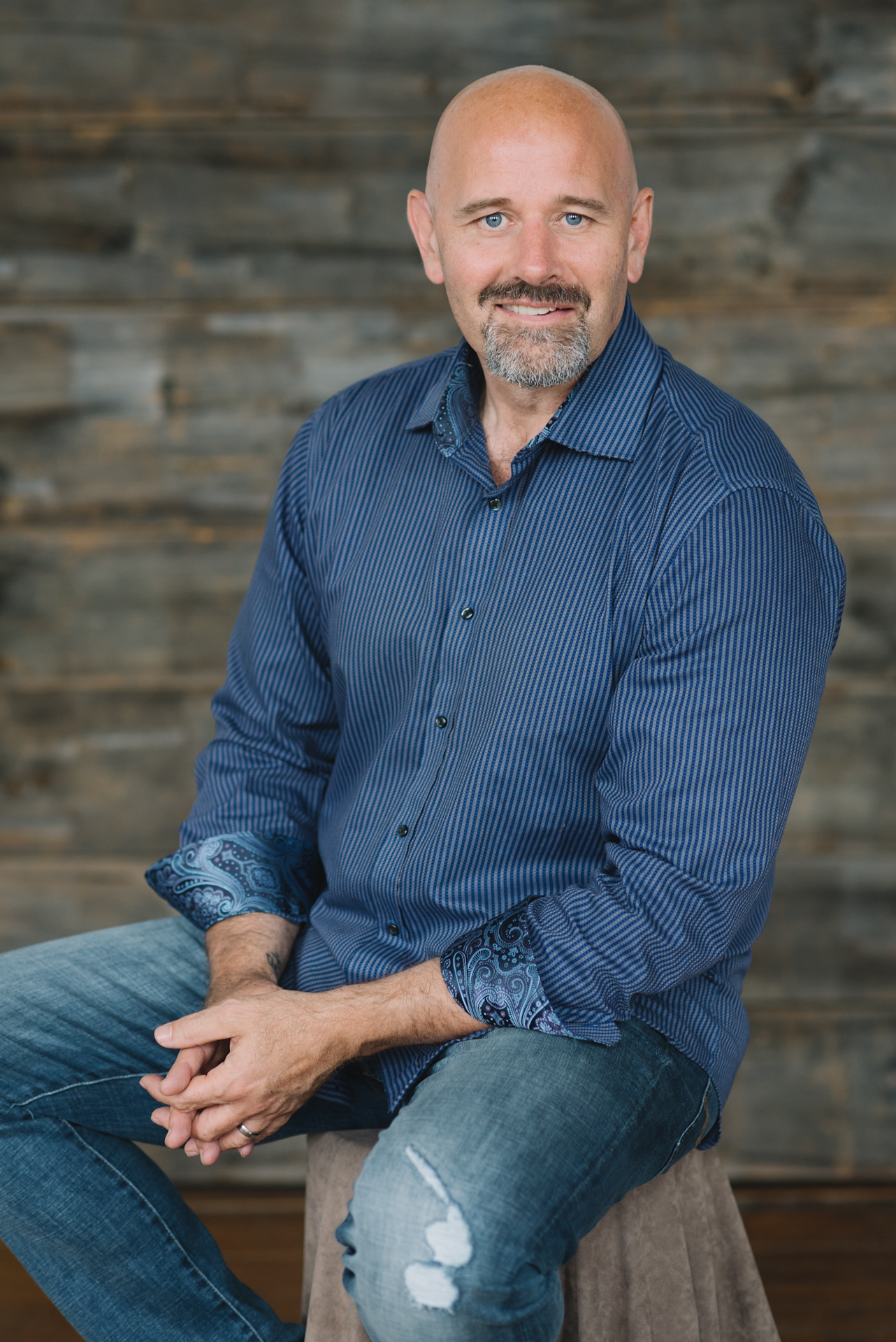 Dr. Clint Steele has been a practicing chiropractor for over 25 years and has been a strength and conditioning coach for that same amount of time. He has trained thousands of individuals from athletes in youth level programs through the professional ranks, as well as individuals who just want improved health from teens to people well into their 80's and 90's.
Dr. Clint loves seeing the progress people see not only in their bodies but more importantly in their self esteem, their confidence and their health! He has witnessed the amazing changes people can make in their health when they simply change their lifestyle. As a chiropractor he has seen the damaging effects of the 3 T's ( trauma/physical stress, thoughts/emotional stress and also toxins/chemical stress) and the amazing results that happen when people improve these areas of their life.
Colt Steele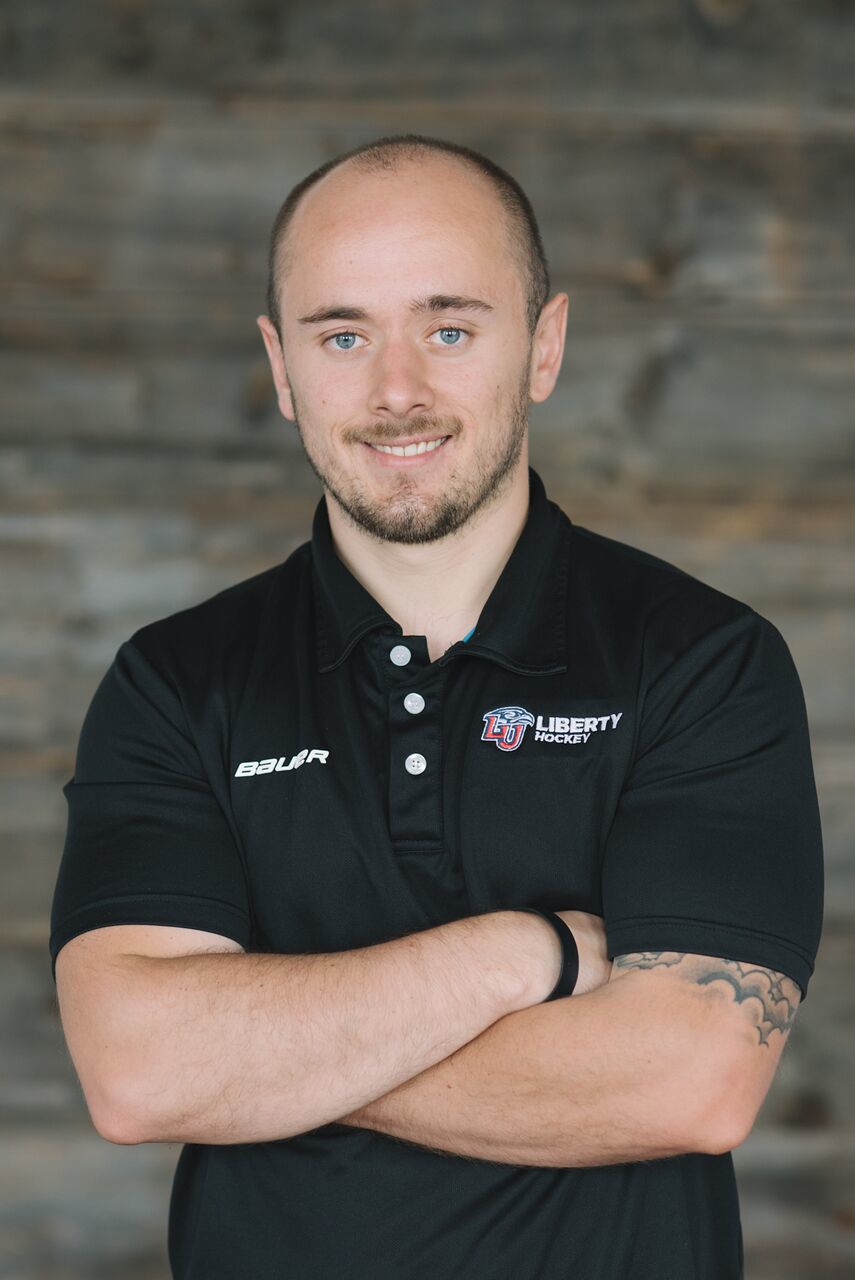 Colt Steele was born and raised in Lewiston, Maine. He grew up playing many different sports but was most passionate about hockey which he started playing at the age of 3 and began officially training for at the age of 9. His efforts paid off and he was able to fulfill his childhood dream of playing college hockey at Liberty University. Colt graduated from Liberty University in 2018 with a focus in health and exercise sciences. After graduation Colt, obtained his advanced certified personal training certification. He was accepted into Logan Chiropractic College and had planned to follow in both of his parents foot steps to become a chiropractor but was instead drawn to helping individuals creating healthy lifestyles through exercise. Colt has combined his passions for chiropractic, exercise and his experience in strength and conditioning training to help create the TruChiroFit Lifestyle.


Colt has taken the most beneficial aspects he has learned over his training experiences and combined them to help people just like you add life to your years and years to your life

Tina Steele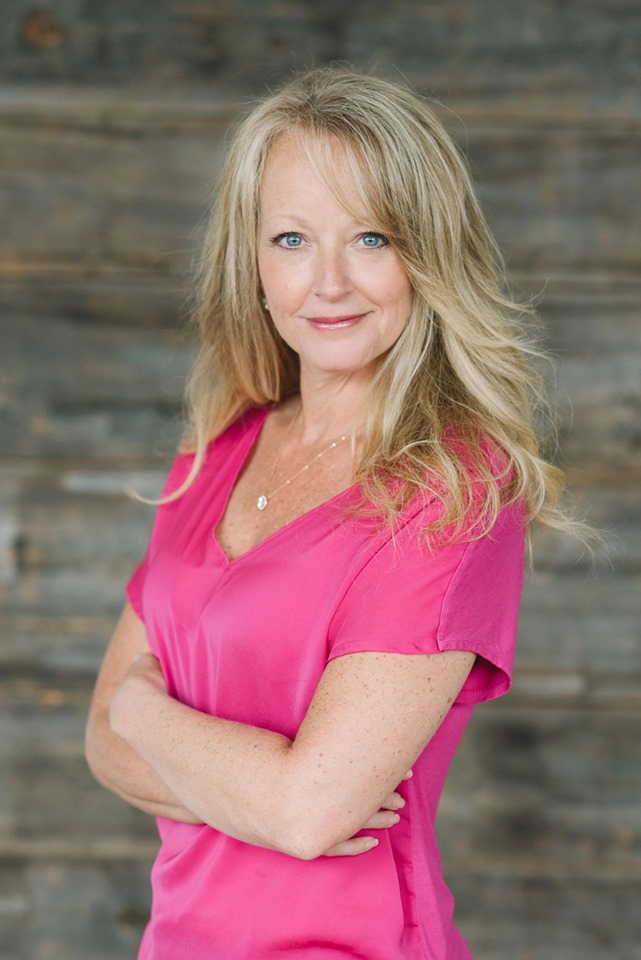 Tina is a master at building relationships and educating people. For 4 years now she has been educating Chiropractic patients (and prospective patients) about the TRUTH of chiropractic, reducing their exposure to the 3 T's and lifestyle changes that will lead them to true health. She will be key in helping attract people to this program.
She has her Master's Degree in Higher Education and left her 28 year career in higher education 4 years ago to take over the marketing of the practice, and work on building a strong social media presence and following, while educating patients. Within 6 months of starting a Facebook page for our practice, Tina built our following to well over 1200 people. She has consistently nurtured, educated and engaged our FB followers to the point where we now get regular new patients coming in each month as a result of the organic reach of her FB posts. This is without running ads.
She loves working with other chiropractors and helping them use Facebook as a marketing tool and education platform to not only grow their practice but transform it into a lifetime wellness based practice. She develops the majority of the content for our TRUCHIRO PVA 100+ Automated Practice Solution and Facebook Marketing Program and will be helping develop the content (and educate) for the TRUCHIRO Fit Lifestyle Program that is helping chiropractors increase their retention, referrals and re-activations and establishing themselves as the go to chiropractor in their community

Course Curriculum
Recommended Technology Needed
Available in days
days after you enroll
Consult/Virtual Assessment/ROF forms and training
Available in days
days after you enroll